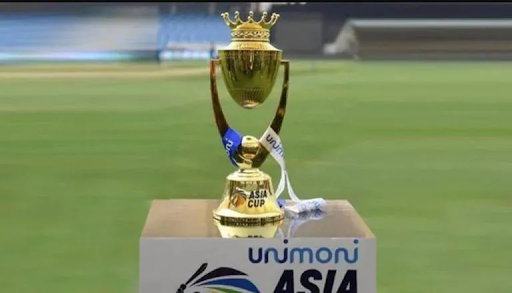 Asia Cup 2022 to be played in T20 format in Sri Lanka from August-September
Asia Cup 2022 to be played in T20 format in Sri Lanka from August-September
Asia Cup 2022 will be held in Sri Lanka, and the tournament will be contested in a T20 format between August 27 and September 11. The Qualifiers, which begin on August 20, will be followed by the six-team tournament.

Meanwhile, the decision above was made at the Asian Cricket Council (ACC) – the tournament's governing body – Annual General Meeting in Colombo on March 19, which also unanimously decided to extend Jay Shah's term as ACC President, as well as the executive board and committees, until the 2024 AGM. Another important decision made at the AGM was upgrading the Qatar Cricket Association from associate to full-time membership.

The Asia Cup, held every two years, was last born in 2018. The ACC decided to cancel the event in 2020 due to the delays in cricket schedules induced by the Covid-19 pandemic. The Council agreed to hold the tournament in the June-July time frame in 2021, but those preparations were thwarted due to the pandemic. Meanwhile, Pakistan, which was supposed to host the 2022 event, will now host the 2023 edition.

Six teams will compete in the 2022 edition: India, Sri Lanka, Pakistan, Bangladesh, Afghanistan, and a Qualifier. UAE and Kuwait (progressed from the 2020 ACC West Region T20) and Singapore and Hong Kong will compete for the Qualifier berth (from 2020 ACC Eastern Region T20).

The competition, which began in 1984 and has since had 14 editions, has seen India quickly emerge as the most dominant team, having won seven titles (1984, 1988, 1990/91, 1995, 2010, 2016, and 2018). Sri Lanka has five tournament victories, including 1986, 1997, 2004, 2008, and 2014, while Pakistan has won the remaining two seasons, 2000 and 2012.

The event will be contested in a T20 format for the second time, following the 2016 edition. The 2020 edition was intended to serve as a warm-up for the T20 World Cup, later postponed to 2021 and relocated from India to the United Arab Emirates because of the pandemic crisis.