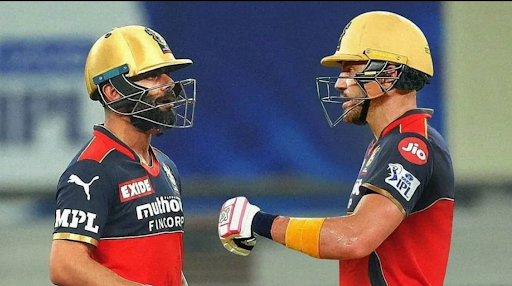 5 key points to take note of this coming IPL
5 key points to take note of this coming IPL
The IPL 2022 season began just a few days ago, and fans are already anticipating it. All ten teams have begun their preparations for the tournament, which will begin on March 26 with CSK taking on KKR in the opening match at Mumbai's Wankhede cricket stadium.

Before the action starts, we take a look at the top five things to look out for in the upcoming tournament.

1. Shreyas Iyer
At the IPL Auction 2022, KKR paid Rs 12.25 crore for Shreyas Iyer, and there was only one motive for them to do so. That is, they were looking for a captain. They have a tried and true one in Iyer. Iyer has yet to win an IPL championship, although he came dangerously close in 2020 when he led DC to the final. It will be fascinating to see how he performs at KKR, a franchise that has had two captains in the last two seasons.

2. Faf du Plessis
RCB will no longer be led by Virat Kohli. He announced his departure before the start of the second half of the IPL 2021 season last year. Faf du Plessis, a former captain of South Africa, has been named captain for this season. With a new squad and a new skipper, it will be intriguing to see how RCB gets on with business and what kind of cricket they play.

3. Mumbai Indians
The MI playing XI has seen a few changes recently. With the new ball pairing with Jasprit Bumrah, there will be no Krunal and Hardik Pandya in the middle order. Additionally, also there will be no Quinton de Kock at the top nor Trent Boult. This is a new beginning for Rohit Sharma's team in the IPL, as they begin their quest for their sixth crown. There will be new middle order combinations to try, as well as a new opening partnership and a new pace bowling unit. MI's key to success for years has been their consistent playing XI. With a sixth title on the line, Rohit will be in command of this crucial transition with Kieron Pollard.

4. 2 New IPL Teams
The time has arrived to officially welcome the two new IPL teams, the Lucknow Super Giants and Gujarat Titans. Much has been said about the price they were purchased for and the team they selected at the auction. The real match, which will be played on the field, will begin on March 26. Hardik Pandya's leadership abilities will be on display for all to see. Simultaneously, the first team from UP will compete in the league. KL Rahul's leadership has yet to be praised, but it is another chance for him to flourish as a captain.

5. MS Dhoni
Last but not least, there's MS Dhoni. The CSK skipper has not stated whether or not this will be his final appearance in the competition. Dhoni, on the other hand, appears to be in better shape. He appears to have put in a lot of effort to create those muscles, and it will be intriguing to see how he bats in the coming season. Not to mention the fact that he is now 40 years old and still going strong. The IPL is a demanding format, and his fitness will be put to the test.